| | |
| --- | --- |
| #469 — September 26, 2019 | |
📣 This week we've got another interview for you — check out the bottom of the issue.
▶  The Journey to One Million — A talk from RubyConf Taiwan 2019 all about improving Ruby and making it more scalable, particularly in the context of concurrency and network I/O and being able to handle one million WebSocket connections simultaneously.
Samuel Williams
Get More Out of Your Postgres Database — pganalyze summarized their learnings on how to get a 3x performance improvement on their Postgres database. Lots of helpful best-practices.
pganalyze sponsor
Senior Rails Engineer, Product (Remote) — Stack: Ruby on Rails (5.2), Stimulus, Postgres & Heroku — We strive to keep our frameworks/libraries up to date. Perks: Remote team, competitive pay, meaningful company equity.
Fleetio
Automated Code Reviews for Ruby — Set standards on coverage, duplication, complexity, and style issues and see real-time feedback in your Git workflow.
Codacy sponsor
Flaky Ruby Tests — We've all had them. Tests that pass sometimes and fail others. Dan's approach to address (not fix) the issue is a good study in making flaky tests a bit better.
Dan Mayer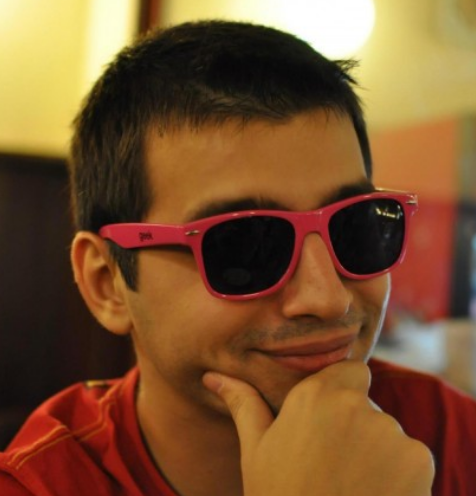 Bozhidar is the VP of Engineering at Toptal and is a driving force around RuboCop and the Ruby Style Guide. He has also started writing about the weird things he's found in Ruby.
What is the weirdest thing you've ever seen in Ruby?
It's hard to pick just one thing as I've bumped into dozens and dozens of weird aspects of Ruby (and I still encounter new things to this day). One of my personal favourites is that defined? returns all sorts of things except actually a boolean value. Most recently I was amused to discover you could nest heredocs (that look super weird!) and by this difference in the behaviour of regular conditionals and modifier conditionals.
Who is the 'weirdest' Rubyist you know (in a good way)?
That's a simple question - my good friend Nick Sutterer, of Trailblazer fame. His vision for the future of Ruby is pretty bold and many people have considered it to be extra 'weird'. I really think our community needs more people like Nick who are constantly challenging the established rules and norms and are trying existing problems in novel ways (e.g. his ideas for adding real namespaces to Ruby).
What is the weirdest request you've received for the Ruby Style Guide?
There are a lot of strong contenders for the title, but I'll go with this, which was trying to make the case that it's a bad idea to use _ as a thousands separator.
Every now and then someone will suggest we start discouraging some universally adopted practice or start promoting something weird and I guess that's not a bad thing. I have a feeling that the most weird requests ended up in RuboCop's issue tracker though, as every now and then I'd get the request there to add support for a very peculiar coding style that I've never encountered in my entire career with Ruby. With great flexibility comes a lot of potential for weirdness!
Bozhidar works for Toptal.